ChipVORX® attracts a great attention at Electronica exhibition in Munich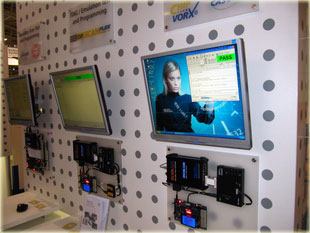 Artur Jutman, 10th of November, Munich, exhibition grounds. "This is absolutely fantastic" - a typical feedback that I pleasantly hear from respected audience as we are displaying our Flash Accelerator IP and accompanyig software at the GOEPEL booth A1.351.
To be correct, GOEPEL electronic, a Jena, Germany based company is displaying the first ChipVORX® product (an ultra fast flash programmer) that we at Testonica Lab have proudly developed in very tight cooperation with GOEPEL electronic's engineers.
Read More
---
Embedded ChipVORX® IP Enables Ultra Fast Flash Programming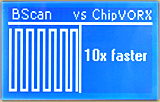 GOEPEL electronic, world-class vendor of JTAG/Boundary Scan solutions announces the first product based on its new ChipVORX® technology at the International Test Conference (ITC'2010) in Austin, TX, USA. The new ChipVORX® based embedded instrumentation solution, developed in cooperation with the Tallinn/Estonia based Company Testonica Lab within the frame of the GATE alliance, is structured modularly as a set of ChipVORX® models and intelligent IPs.
Read More
---